⭐⭐⭐⭐⭐ (42)
FREE SHIPPING!
Regular price
$5,490.00 USD
Regular price
$5,699.00 USD
Sale price
$5,490.00 USD
Unit price
per
Sale
Sold out
CALL US TODAY! +1 801-200-3948
30 DAY MONEY BACK GUARANTEE!
The Edge Tub Elite cold plunge is the best of the best when it comes to size, chilling power, and durability. The Elite comes in two sizes and fits anyone up to 7ft tall! Lastly, the Elite is equipped with a powerful 1HP chiller which cools to 37F and heats to 105F!
If you are looking for a high-performance cold plunge that is durable and easy to maintain, the Edge Tub Elite cold plunge is for you! Imagine the recovery benefits you will experience when you are taking daily cold plunge sessions at-home or on the go! The best part is there is no hassle, minimal setup time, and no ice needed!
5 Reasons To Go With The Edge Tub Elite:
Highly Durable:

The Edge Tub Elite cold plunge is built with a high-quality PVC material similar to a stand up paddle board or airboat. The walls act as a 3-inch insulation barrier all the way around the tub for optimum temperature retention.

This means that you will never have to worry about an air leak or the temperature fluctuating on you. 
Strong Chiller & Pump:

The 1 HP chiller will cool the water down to a frigid 37 degrees and heat to a hot tub temperature of 105. All settings have the ability to be controlled at the unit or using Wi-Fi. The low 37 degree temperature is more than low enough to experience all of the health benefits of your new cold plunge. 
Filtration & Sanitation:

The Edge Tub Elite is equipped with a built-in pool-grade micron filter. The micron filter is built-in with the pump and will filter down to a 20-micron particle (very small). This cold plunge also comes with a

Bromine-free, chlorine-free solution designed to keep the water sparkling clear and sanitary, with no chlorine odor or dry skin.
Easy Set Up:

In as little as 10 minutes you will have the whole unit assembled and will be ready to start chilling water! We will even send you a step-by-step tutorial on how to set it up. No hassle and no experience required for setting up!
Easy To Clean:

Maintenance on the Edge Tub Elite is easy! Depending on your usage, we recommend changing our water out once every 3 months. A quick scrub down and a little cleaning solution will go a long way. No need to worry about harsh chemicals like chlorine for this tub!
The Edge Tub Elite is truly the best cold plunges on the market when it comes to being portable or permanent. If you are looking for an easy-to-maintain, well-built cold plunge, the Edge Tub Elite is for you. To checkout, simply hit the blue add to cart button above, followed by the checkout now button. 
IN-STOCK!
TUB & CHILLER SPECS

CHILLER UNIT 

Temperature: 37 - 105 Degrees F

Horsepower: 1 HP Pump

Filter: Micron Filtration 

Power: 110 (Regular Outlet)

Display: Digital + WIFI

Use: Indoor/ Outdoor Above 35F

COLD PLUNGE TUB:

Insulation: 3 inch air barrier 

Drain: Hose connection

Lid: Latching Insulated Lid 

Gallons: 75 - 100 (Standard, XL)

Dimensions:

Standard: 53.15"L, 31.5W, 23.6H

XL: 63"L, 35.4W, 25"H
SHIPPING & LEAD TIME

Free Shipping! Due to high demand of this product the lead time is currently 6-8 weeks. All of our customers say it's well worth the wait!
DIMENSIONS

Dimensions:

Standard: 53.15"L, 31.5W, 23.6H

XL: 63"L, 35.4W, 25"H
WARRANTY INFORMATION

1 Year Warranty! Against manufacturing defects and other issues associated with normal product use.

How do I file a claim?

We are based out of Houston, TX and we are available to assist you with claims M-S 8am-6pm!

No phone tree or hold time!
View full details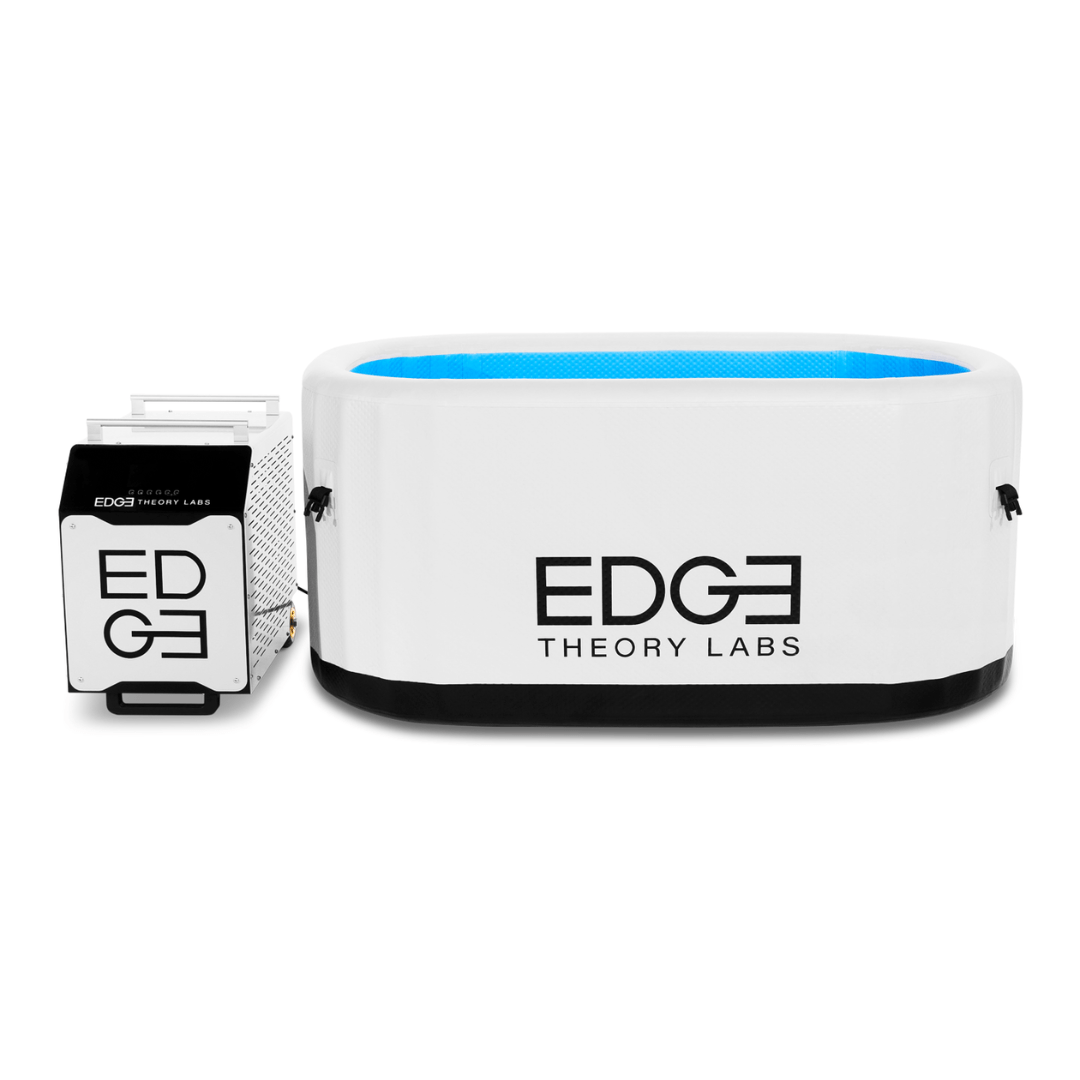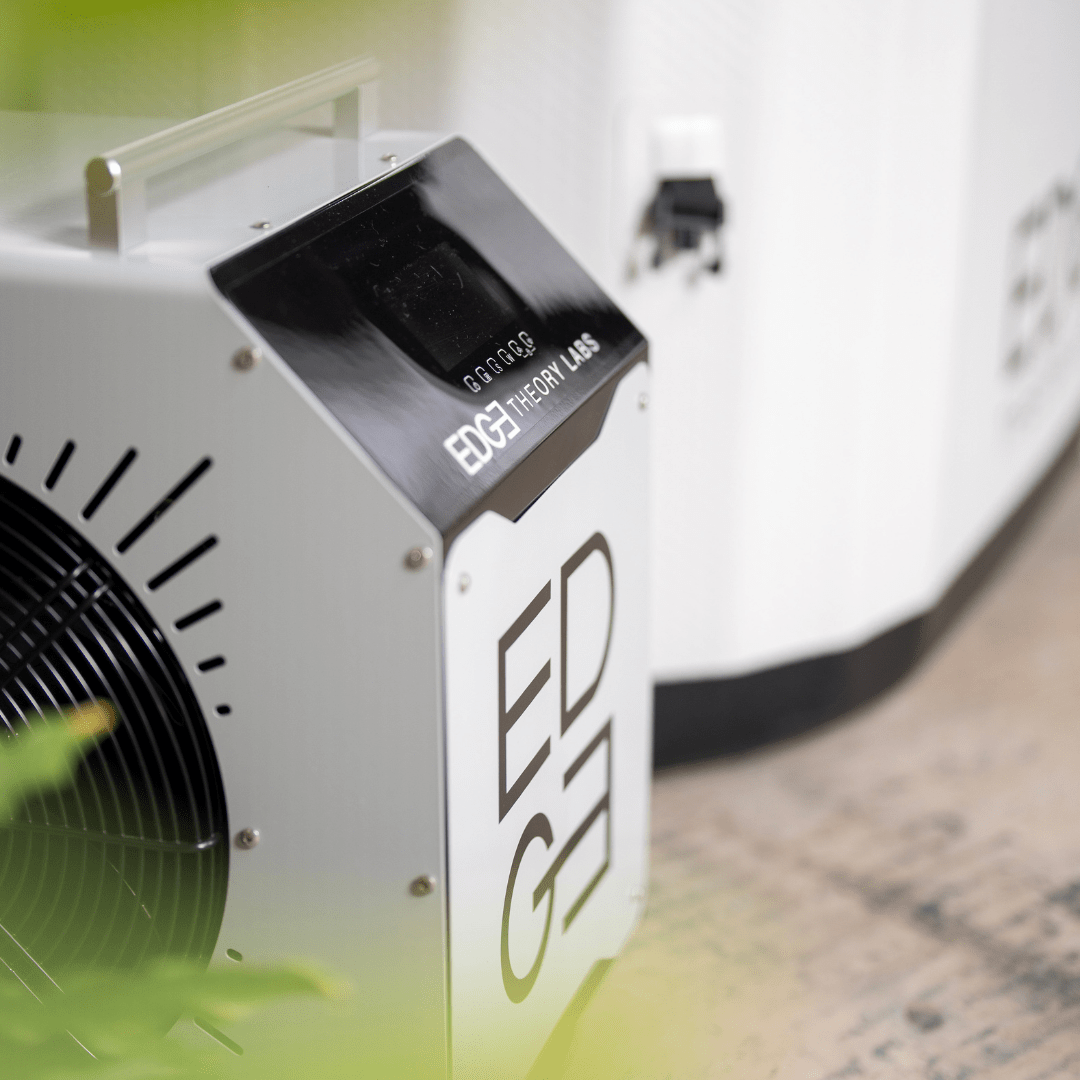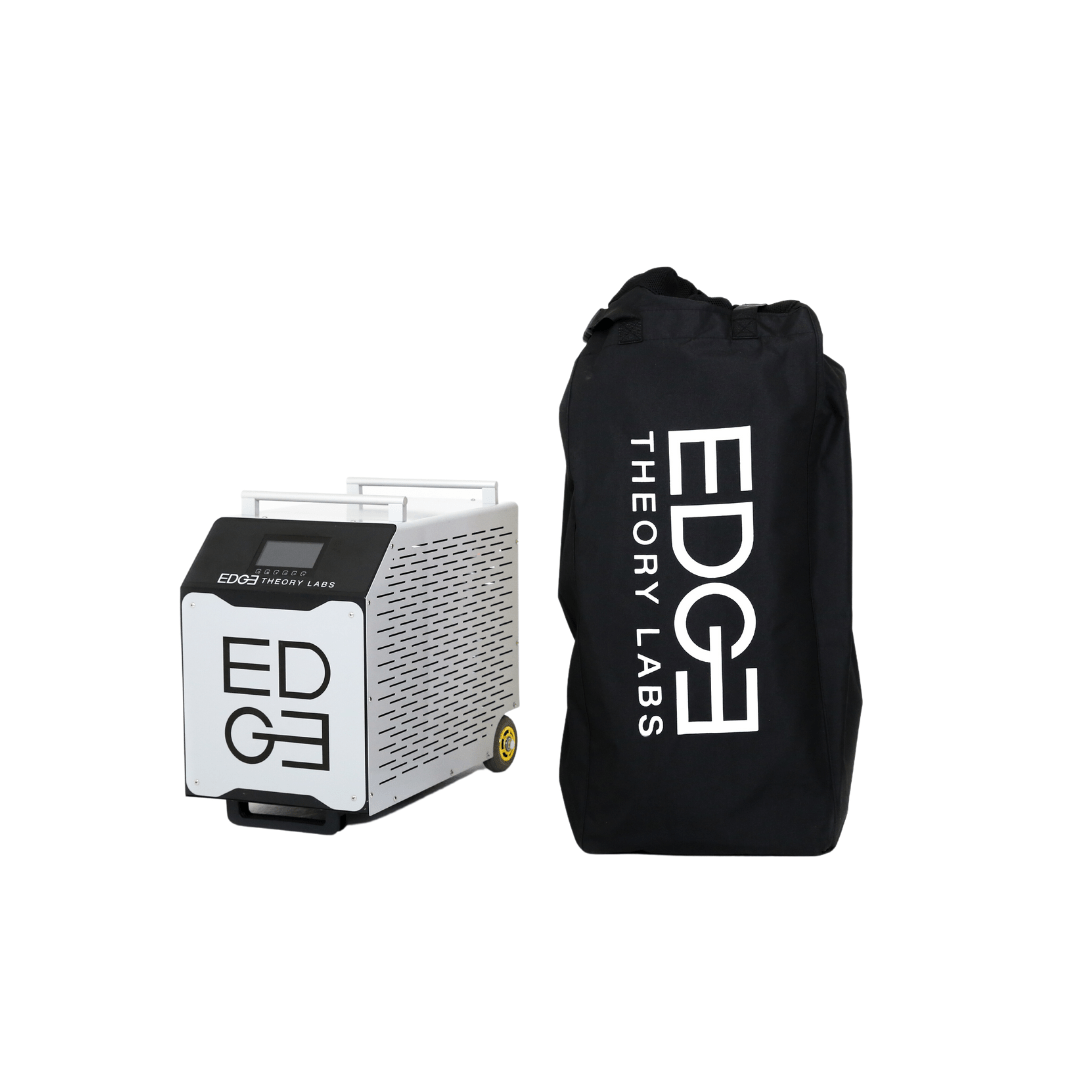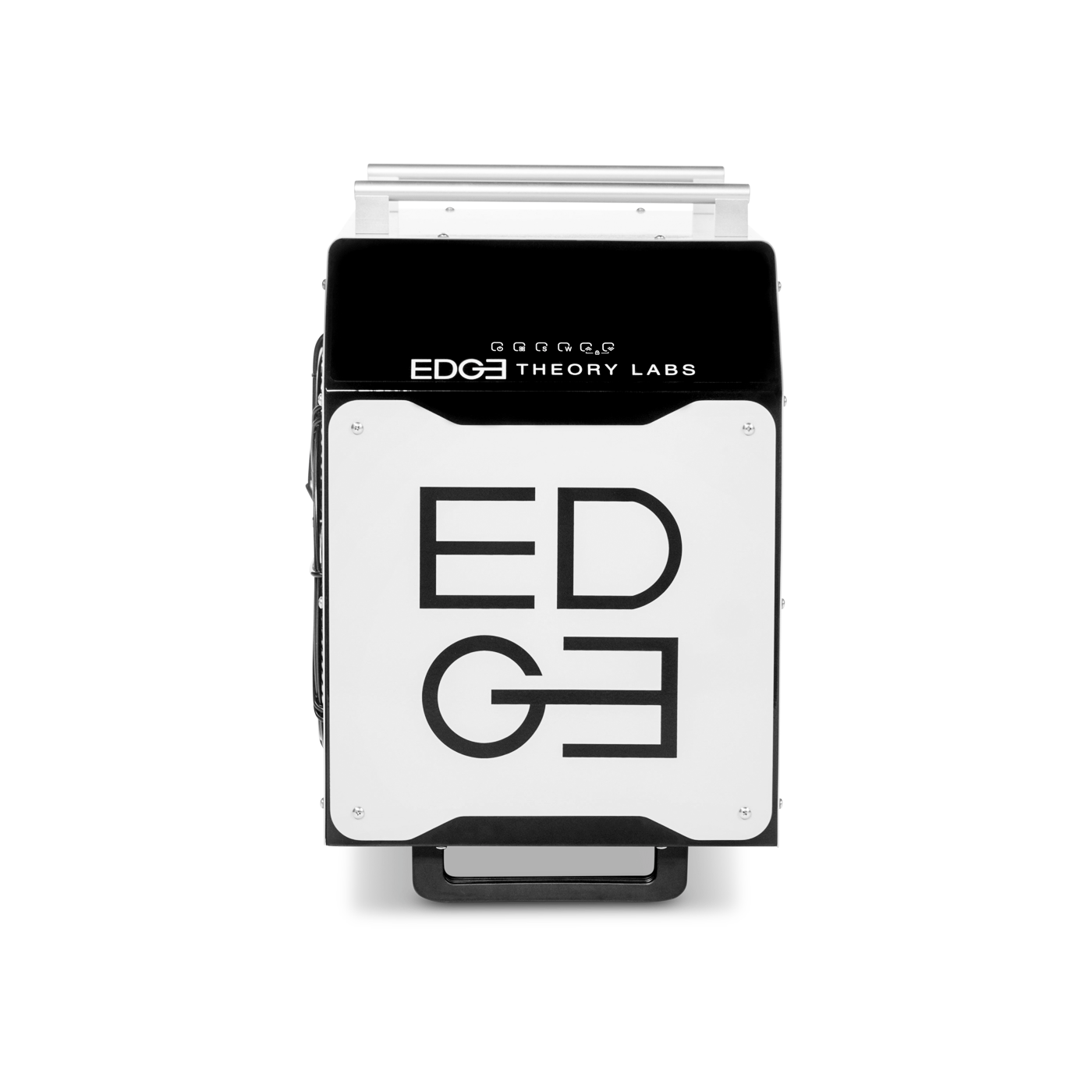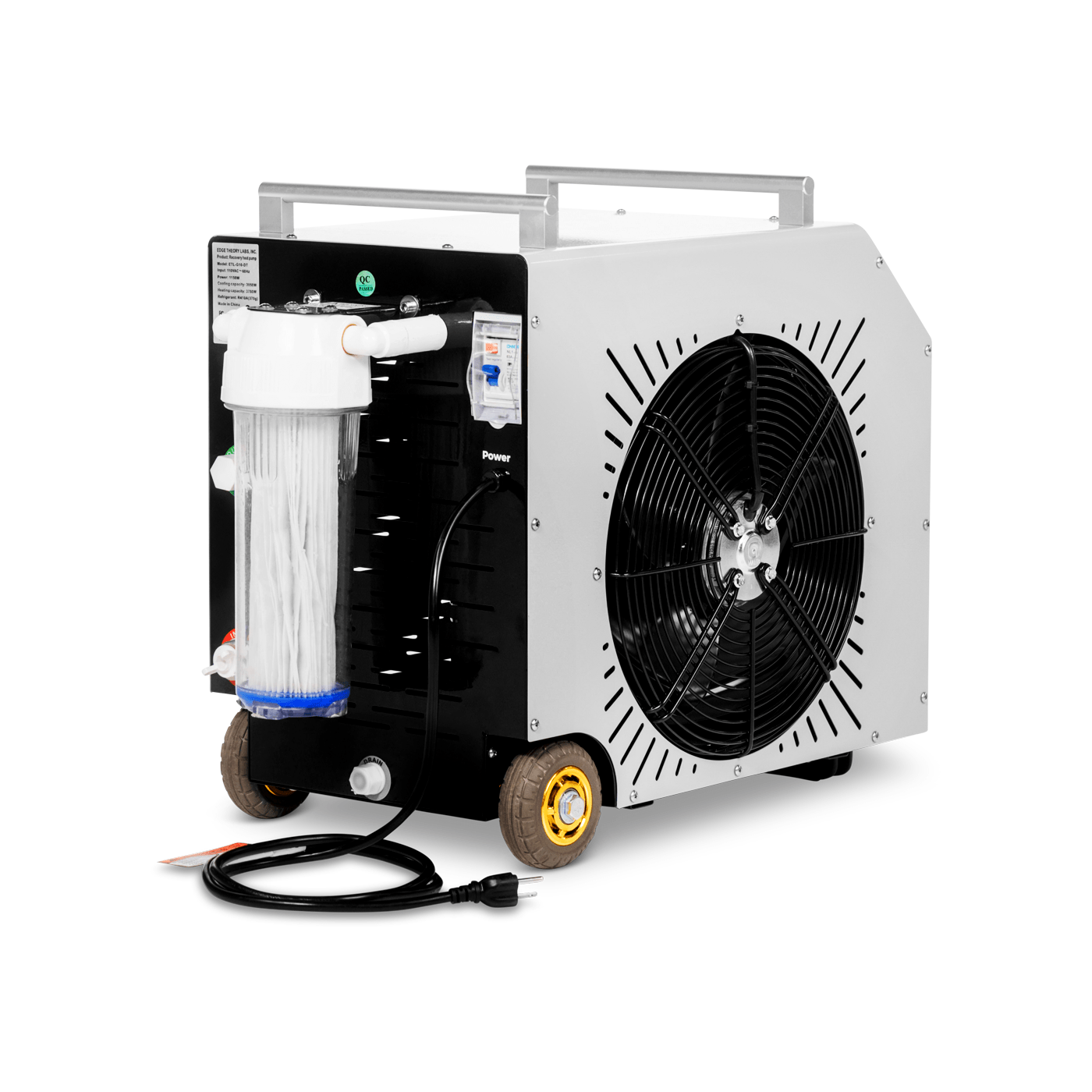 ⭐⭐⭐⭐⭐
Verified EDGE Tub Customer
"The Edge is a neat, clean solution to at-home cold plunging. It works exactly as promised, and we couldn't be happier with your product." - Brad B.
THE EDGE TUB
The EDGE Tub is one of the most popular cold plunges in our store! This durable inflatable cold plunge comes with a top of the line inflatable tub & chiller unit! We believe it's the BEST on the go cold plunge on the market!
Please Note: The Edge Tub is 53.3 inches long and 31.5 inches wide suitable for a single person. If you are seeking a bigger cold plunge or ice bath please click here All Ice Baths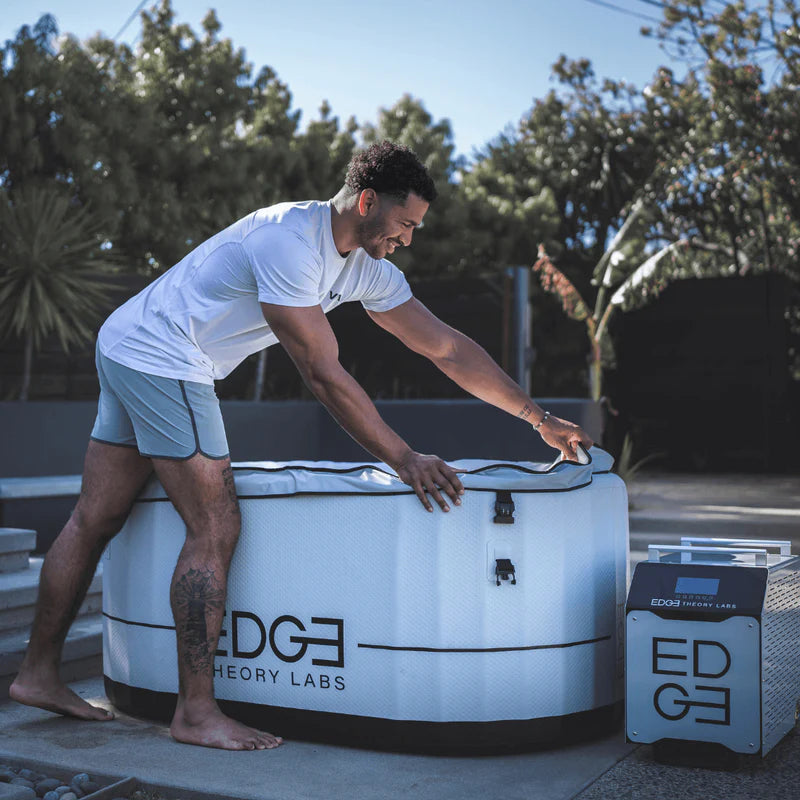 NEXT LEVEL RECOVERY
 Cold therapy has been used by athletes all over the world for the past 30 years. Gone are the days where an ice bath is only found in a training room. New studies actually show that cold therapy is a healthy way to reduce inflammation and increase immune response. This makes the EDGE Tub a gym or backyard necessity when it comes to taking your recovery to the next level.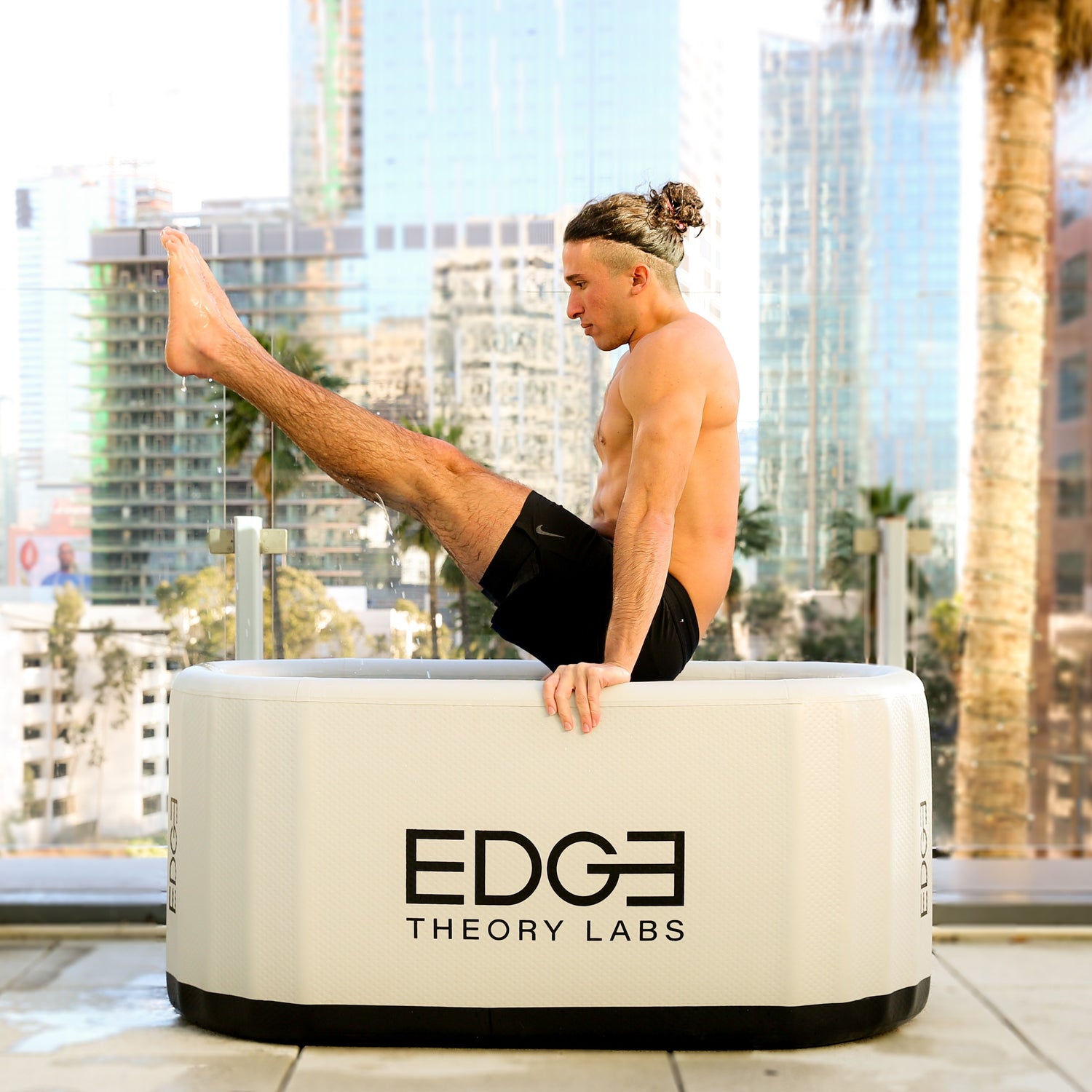 DURABLE BUILD
The EDGE Tub is built with a durable inflatable material commonly used in modern day stand up paddle boards. The EDGE Tub is rated for all weather which means it can be placed indoors or outdoors. For saftey, the EDGE Tub is also built with an anti slip coating on the floor to prevent slips and falls when entering and exiting the tub.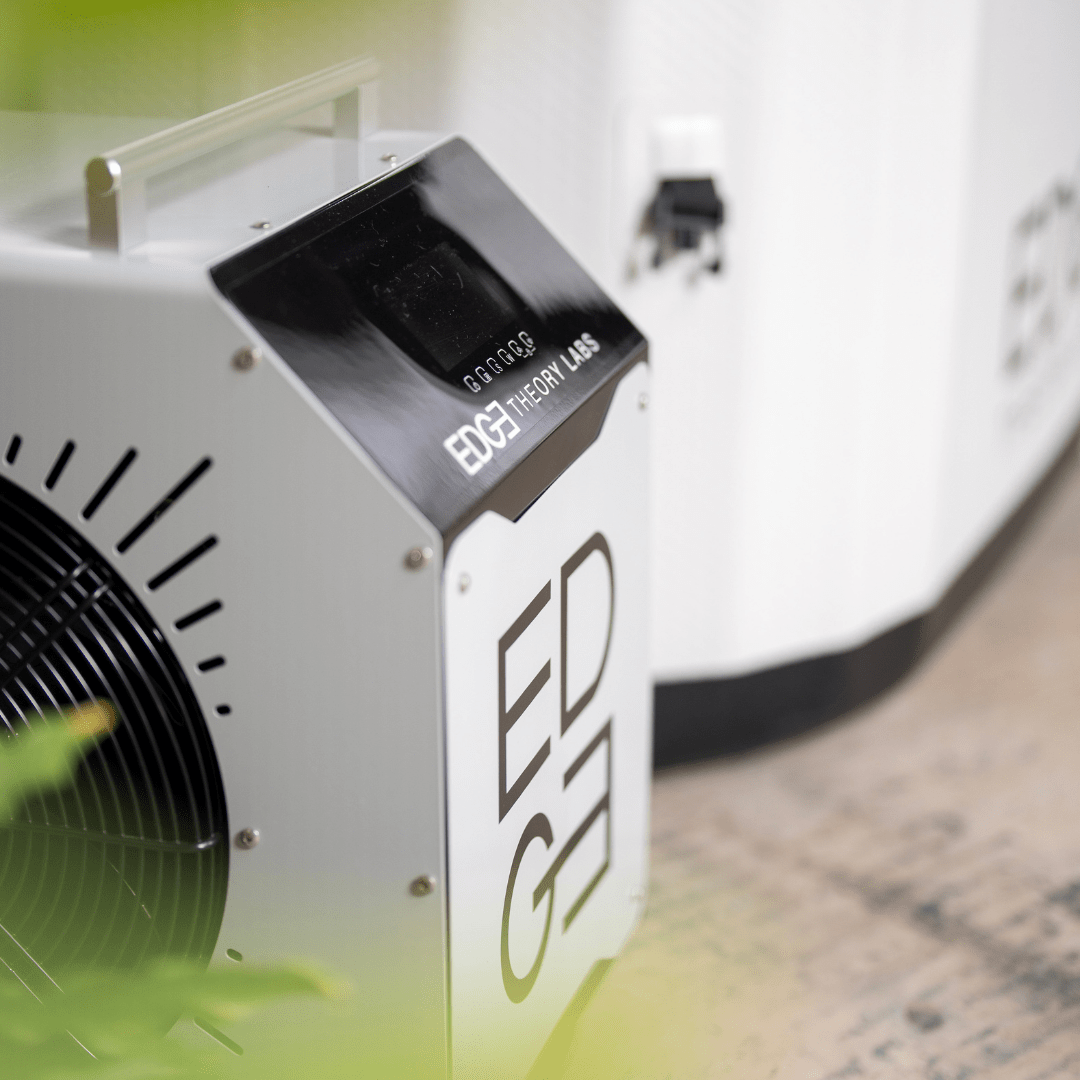 WI-FI CHILLER UNIT
The Wi-Fi enabled external chiller unit is what separates The EDGE Tub cold plunge from other more traditional ice baths since there is no ice required. The .8 horsepower chiller unit will cool water temperatures to 37 degrees Fahrenheit. The Chiller unit is lightweight and portable and can be plugged in using a regular 110 outlet.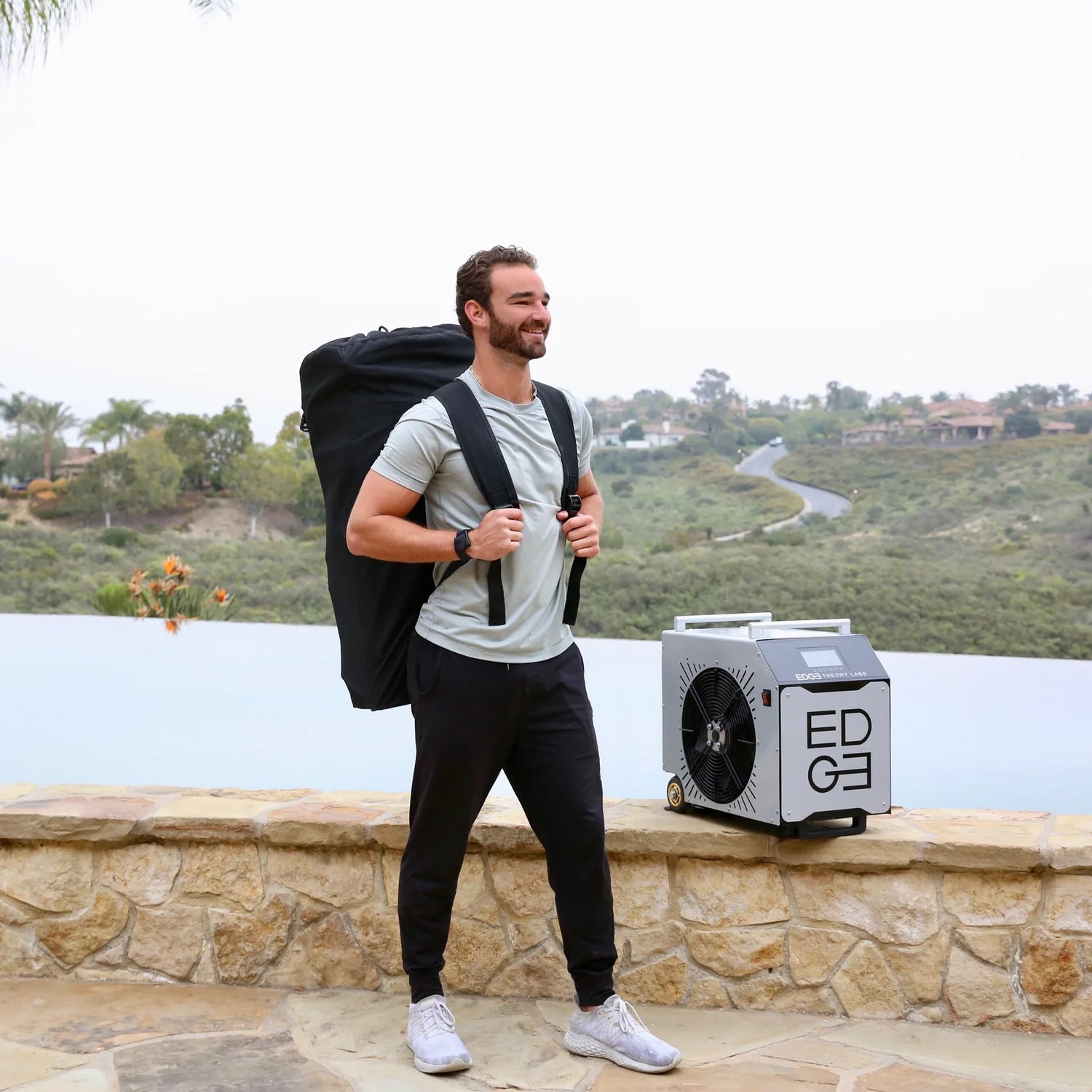 PORTABLE OR PERMANENT
Whether you are seeking a premium at home cold plunge to place on your back patio or in that spare room, or you are seeking a portable cold plunge to take to athletic events. The Edge Tub is the cold plunge where you can have it all. The carry bag makes it easy to load up and assemble anywhere in as little as 15 minutes. The athletes that use the EDGE Tub are extremely happy with the simple take down and set up process.
TOP REASONS THE EDGE TUB IS A BEST SELLER
⦿ Easy Set Up - There is very little assembly required with The EDGE Tub Cold Plunge. Simply find a level location in your backyard or gym and set up within 15 minutes.
⦿ Chiller Unit- Unlike your traditional Just Add Ice cold plunges. The EDGE Tub actually filters and recirculates the water making a hands free experience.
⦿ Sleek Look- The EDGE Tub comes with a sleek white look protected with a UV finish. The modern look will go perfectly on any patio or in any iron paradise.
⦿ Durability -The EDGE Tub cold plunge is highly durable and rated for all weather conditions. Once inflated the walls become ridged similar to a modern stand up paddle board.
⦿ Portable Or Permanent- Need a cold plunge on the go? The EDGE Tub packs up nicely and can be set up anywhere there is a regular outlet. The EDGE Tub comes with a pack for the tub and the chiller unit is easily detached and carried.
Don't Just Take Our Word For It...
★★★★★

"The Edge is a neat, clean solution to at-home cold plunging. It works exactly as promised, and we couldn't be happier with your product."

-Brad B.

☑️ Verifed Customer

★★★★★

"Love it! Very easy to setup. Customer service is excellent and responds very quickly."

-Tim E.

☑️ Verified Customer

★★★★★

"Been using my new tub daily for over two weeks now. Really happy with overall quality and ease of use."

-RT

☑️Verified Customer

★★★★★

"After looking at several other options, Edge Tub won out due to portability and cooling capacity. The tub inflates quickly with the supplied pump..."

- Max E.

☑️Verified Customer
QUESTIONS? OUR TEAM IS HERE FOR YOU!